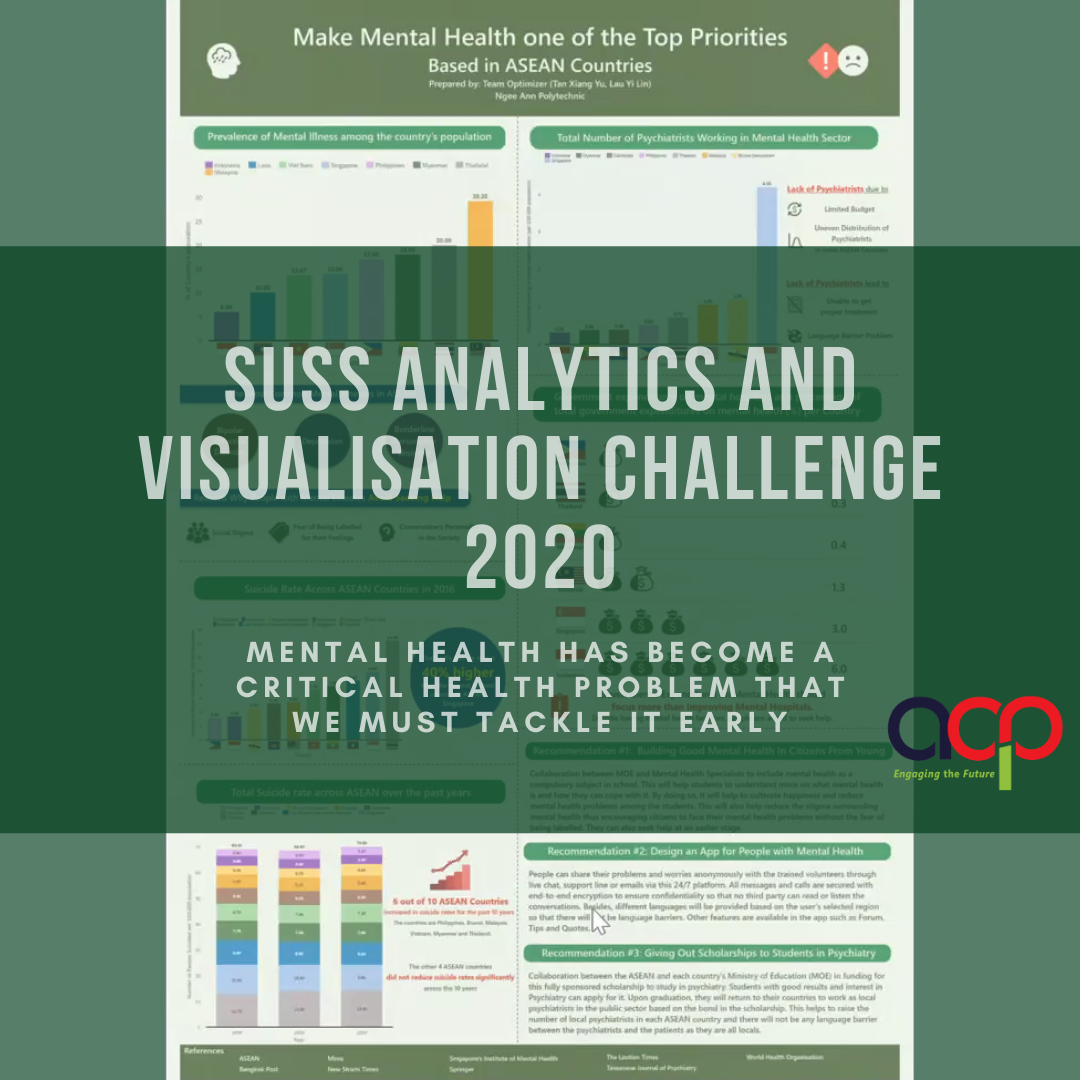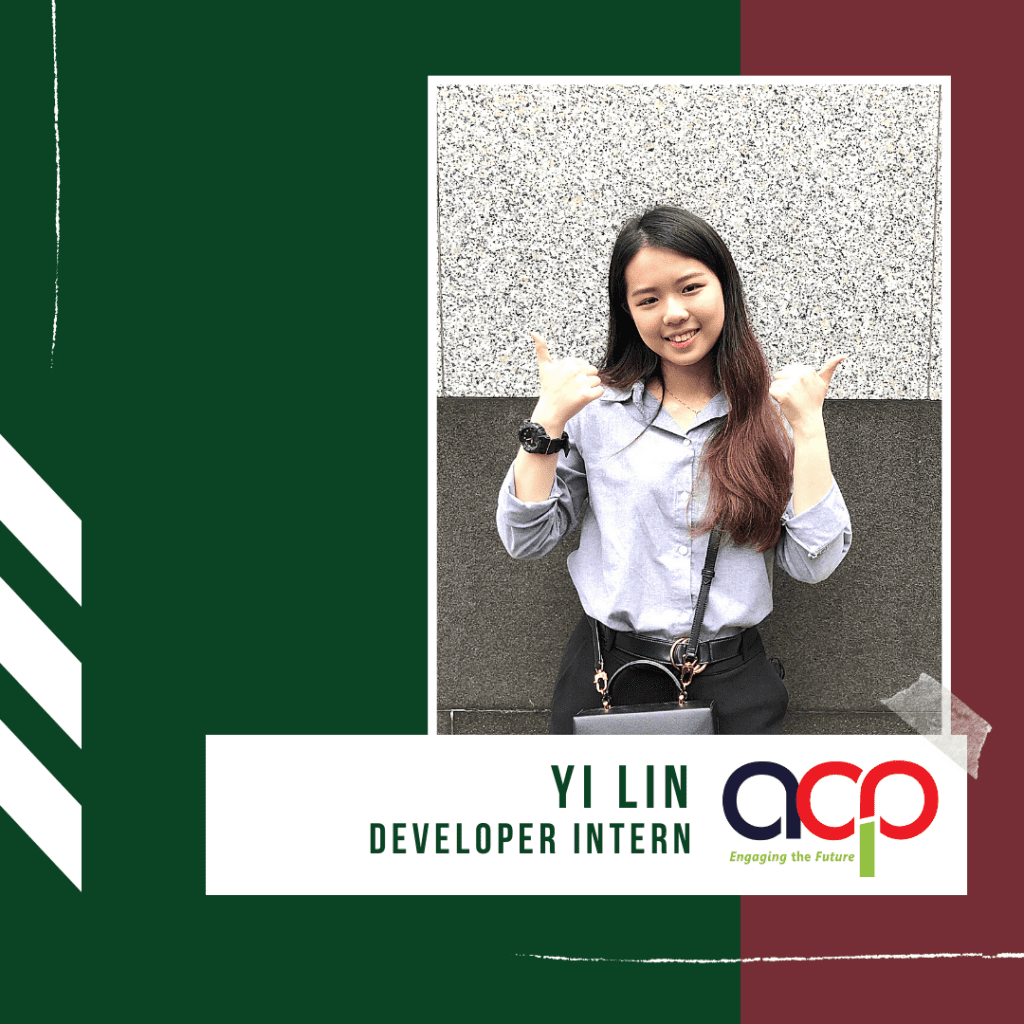 Meet Yi Lin – our Developer Intern! Here's a fun fact about her: She loves café hopping and photography! On her free days, she explores interesting cafés to eat and take photographs along the way. She has a portfolio where she uploaded her photographs into the VSCO community! 🍹📸
A great team player with a strong sense of responsibility, she is one of the key players for LOOP – our in-house Learning Management System's User Experience and Quality Assurance. Responsible for the whole UX Design process from researching to design delivery, and conducting User Acceptance Testing, she ensures high quality of our LMS! With her internship coming to an end, let us hear from Yi Lin about her experience with ACP:
"What a rewarding and eye-opening internship experience! Through this 5 months internship program, I have acquired the skill that I am very passionate about – User Experience, as it allows me to boost the creativity side of me. Other than that, I have been shaped to become a better person as I learnt a lot in both technical and soft skills such as testing, writing, communication, teamwork, and problem-solving. I would like to express my sincere gratitude and appreciation to ACP, as I had the opportunity to be involved in various projects and hold onto important roles. With ACP's flat hierarchy structure, I could voice out my honest opinions and suggestions openly during the projects. The team that I worked with are friendly and approachable whenever I cleared doubts with them. My greatest accomplishment during the internship would be upgrading the classic UI of LOOP to a modern UI, as well as taking charge of LOOP LMS's App UI. Although there were challenges along the way, I managed to overcome them through doing more research, continuous improvement, and communicating with the team. ACP has allowed me to get my hands dirty with the knowledge acquired in my course. With the technical and soft skills that I have improved on and developed in these 5 months, I am now more prepared to face future challenges in my life. I will continue applying and developing these skills for my future career. Thanks ACP!" 😁
To the future interns of ACP: "Take this chance to pick up skills that you are not familiar with, as you will learn a lot along the way. Communication is a vital soft skill, don't be afraid to ask questions and approach the team when you have doubts." – Yi Lin 😉
From all of us at ACP, we wish you (Yi Lin) all the best for your future endeavours! We can't wait to see the things that you will achieve as a full-fledged developer!
Interested to be part of our team? Apply here at: https://www.acpcomputer.com/career/
👩‍💻
#ACPunited #TeamACP #eLearning #technology #developer #userexperience #UX #qualityassurance #QA #LOOP #LearningManagementSystem #LMS #futureready #learningneverstops