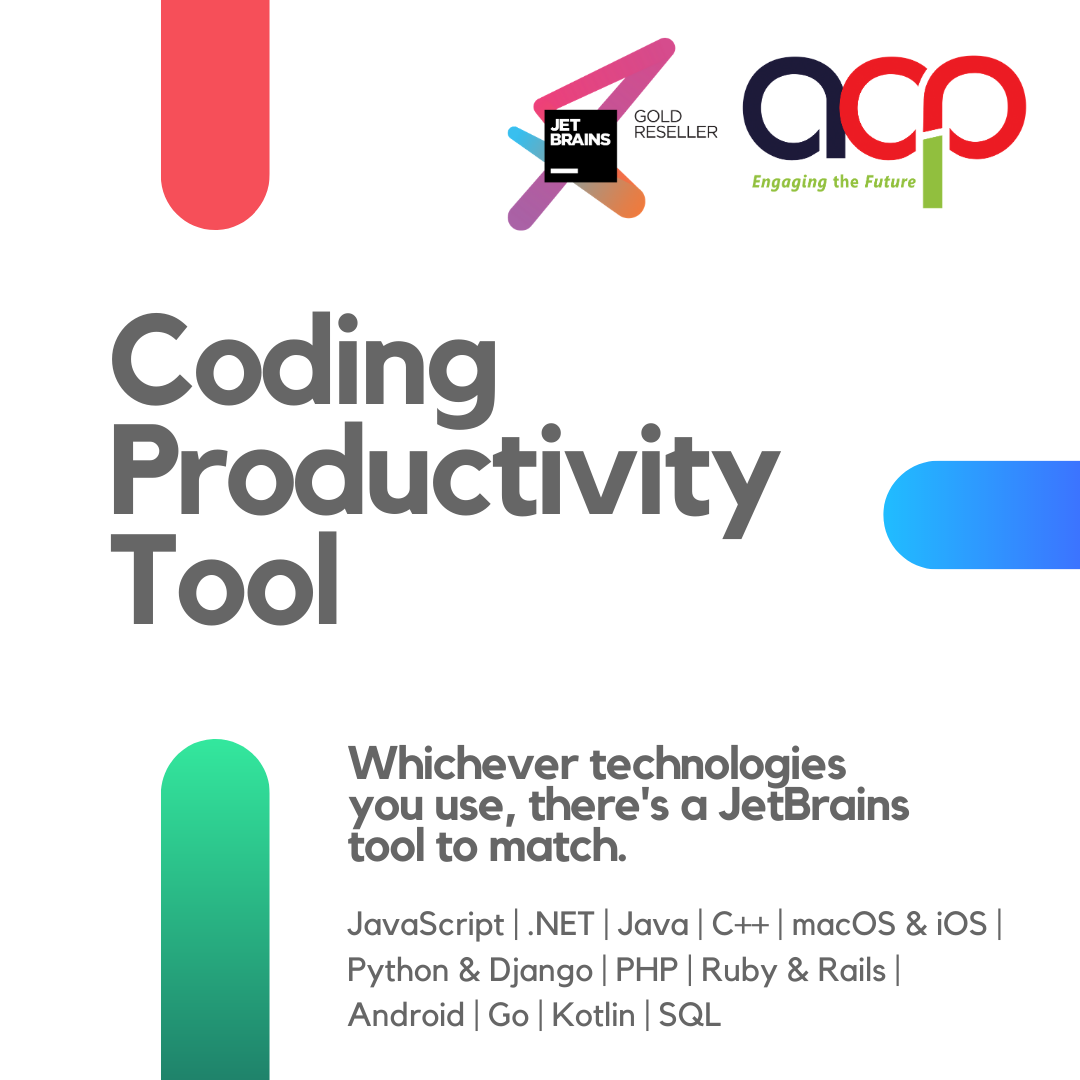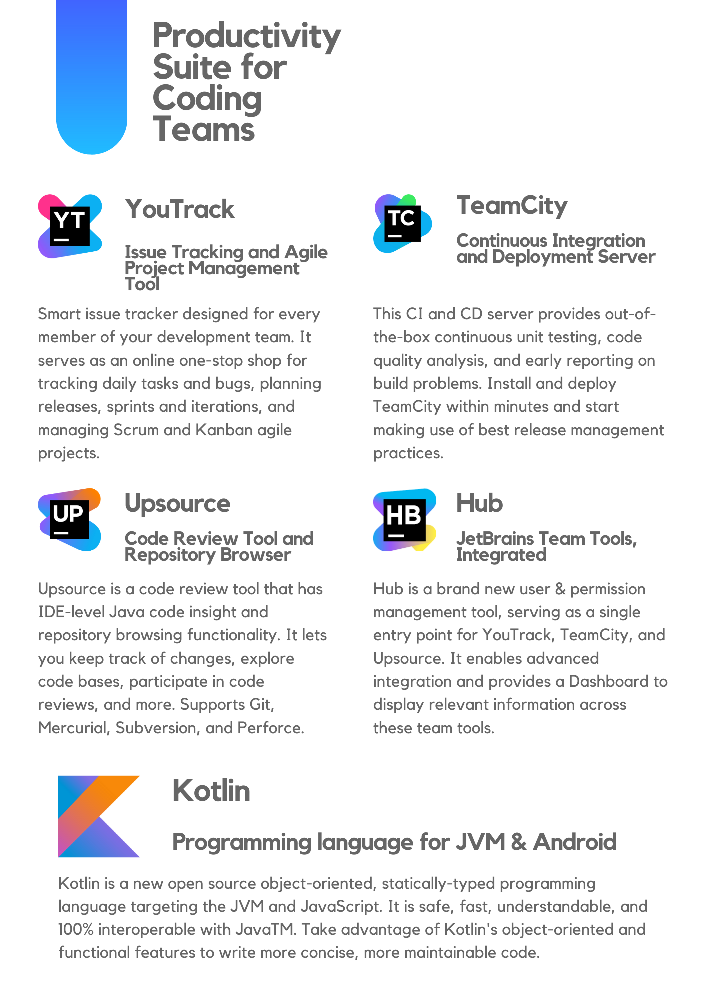 Deliver More, Better, and Faster with JetBrains!
JetBrains is the No. 1 Coding Productivity Tools for Developers and Teams that helps you to take care of quality during all stages of development and spend lesser time on maintenance!
Working in development teams have never been easier with JetBrains Productivity Suite! In part 3 of our Introduction Series, find about more about how JetBrains tools can boost your team's productivity!
"Thank you for such an incredibly good product which is so easy to use and helps make our development team so productive." – Tim Kent | BNP Paribas
Whichever technologies you use, there's a JetBrains tool to match?! Not sure which tool do you need? Contact us via PM / email to info@acpcomputer.edu.sg for free trial today!
ACP is the Gold Reseller for JetBrains in Singapore, Philippines, and Indonesia
#JetBrains #JavaScript #.NET #Java #C++ #macOS #iOS #Python #Django #PHP #RubyandRails #Android #Go #Kotlin #SQL #IntelliJidea #PyCharm #PhpStorm #RubyMine #WebStorm #CLion #AppCode #DataGrip #GoLand #ReSharper #dotTrace #dotCover #ReSharperC++ #dotMemory #dotPeek #Rider #YouTrack #TeamCity #Upsource #Hub #coding #codingproductivitytool #productivity #developer #team #automation #ACPunited #goldreseller