At ACP, we do constantly urge everyone to Think Green at all times. There are posters  around to remind people to always think before printing to avoid unnecessary wastage. We do send regular memos out to remind all staff to switch off lights and other power switches when they are not in use.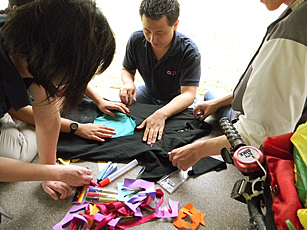 Recently, with the natural disasters, like recent flash floods in Manila and Beijing; it is urgent to pay more attention to our environment and our earth. ACP's Human Resources Department decided to intensify our green initiatives in office. Being in the education field for years, we understand the key to ensure everyone persists in going green, is to have a sustainable green culture instead of a short term, one-off initiative. This marks the beginning of our Think Green movement.
A Green Team has been set up. We went around placing small reminder tags to remind everyone to switch off the lights as well as to save water. We sent out articles and short video clips on green issues and the much talked about 3R's (Reduce, Reuse, and Recycle) regularly. We set up our very first Green pledge notice board! This board is where all our colleagues will put up their individual pledges to do their part towards a Green environment.
Periodically, the Green team will also update the notice board with different news articles on green movements and our own green initiatives. This board serves as a reminder to ourselves that we have pledge to promote our green movement through our daily activities.
We have also conducted an Eco Dare Challenge whereby we gave our colleagues some interesting ideas to challenge themselves on their own daily lifestyle so as to be Green.
We motivated them to spend lesser time in bathing; to drink water from their own water bottles instead of bottled water; to carry a recycled bag instead of using plastic bags during shopping; and many others.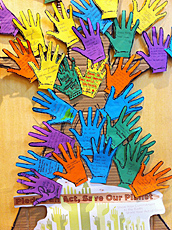 We had a green on 31 August 2012 which was our very first company's coastal cleanup at East Coast Park. Before the event, we had a mini lunch catering, whereby we dared our colleagues to bring their own utensils. No plates and cutleries were given to them. Everyone is convinced with our determination of going Green!
We are definitely not slowing down our green movement. We are keeping our green spirit high to continue our Green Culture. We have plans to recycle more items other than paper in our office. We will continue sharing interesting green articles with everyone.
Our aim is to have every single one of our colleagues to think of Eco-friendly, to bring the message back to their own community to start their own Green Efforts.