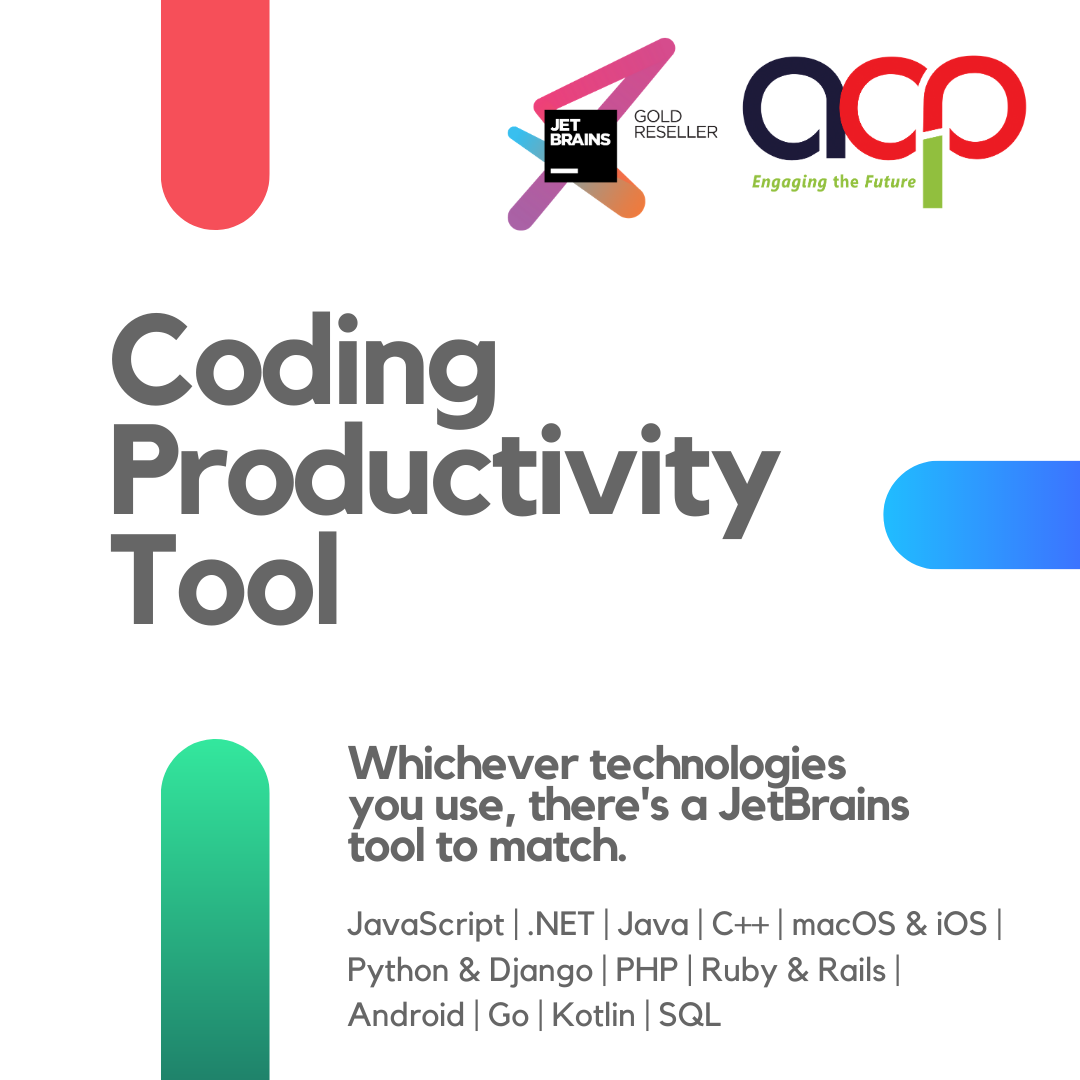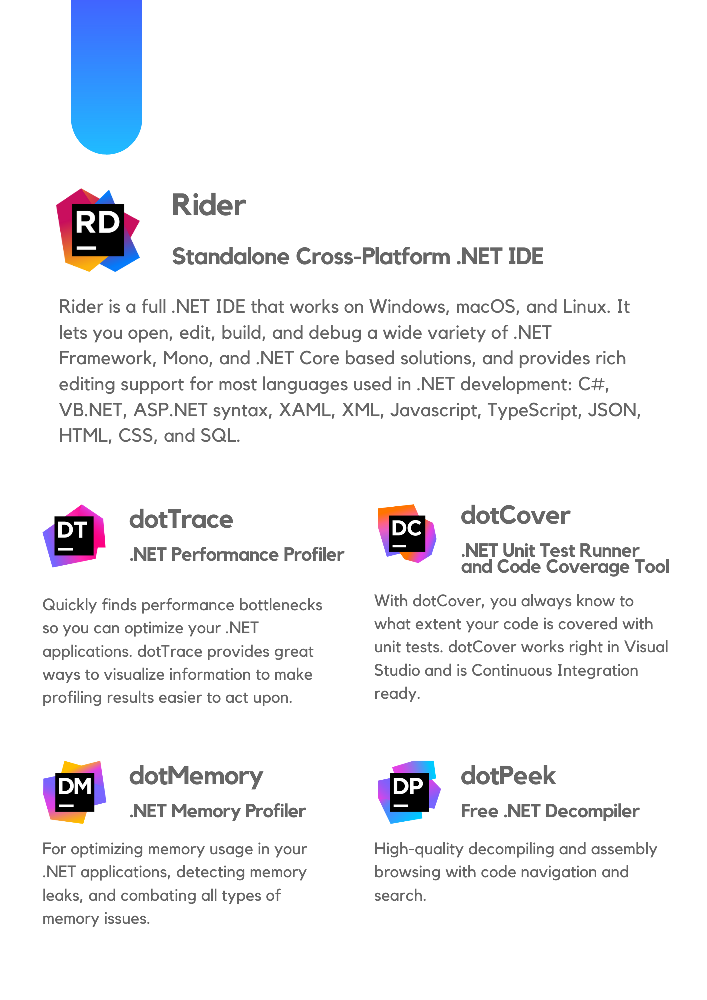 Adopt Best Practices, Deliver Higher-Quality with JetBrains!
JetBrains is the No. 1 Coding Productivity Tools for Developers and Teams that helps you to take care of quality during all stages of development and spend lesser time on maintenance!
Are you using Visual Studio or .NET? In part 2 of our Introduction Series, find out more about how JetBrains tools can help you!
"ReSharper is an awesome tool. If you're using it you probably agree and if you aren't you should be. The productivity gains are incredible." – Jaco Pretorius | Technical Lead @ ThoughtWorks
Whichever technologies you use, there's a JetBrains tool to match? Not sure which tool do you need? Take a look above!
Contact us via PM / email to info@acpcomputer.edu.sg for free trial today
ACP is the Gold Reseller for JetBrains in Singapore, Philippines, and Indonesia
#JetBrains #JavaScript #.NET #Java #C++ #macOS #iOS #Python #Django #PHP #RubyandRails #Android #Go #Kotlin #SQL #IntelliJidea #PyCharm #PhpStorm #RubyMine #WebStorm #CLion #AppCode #DataGrip #GoLand #ReSharper #dotTrace #dotCover #ReSharperC++ #dotMemory #dotPeek #Rider #YouTrack #TeamCity #Upsource #Hub #coding #codingproductivitytool #productivity #developer #team #automation #ACPunited #goldreseller