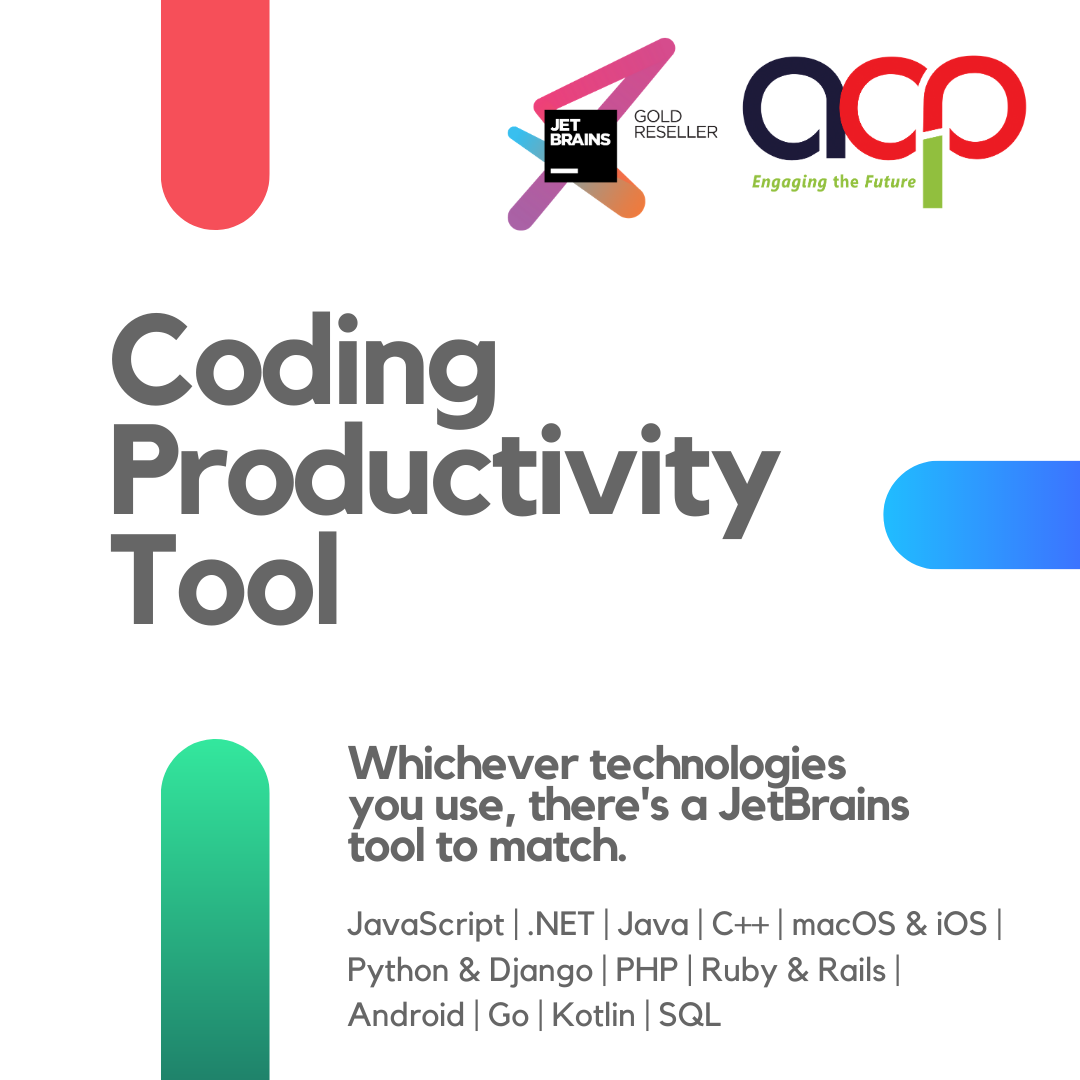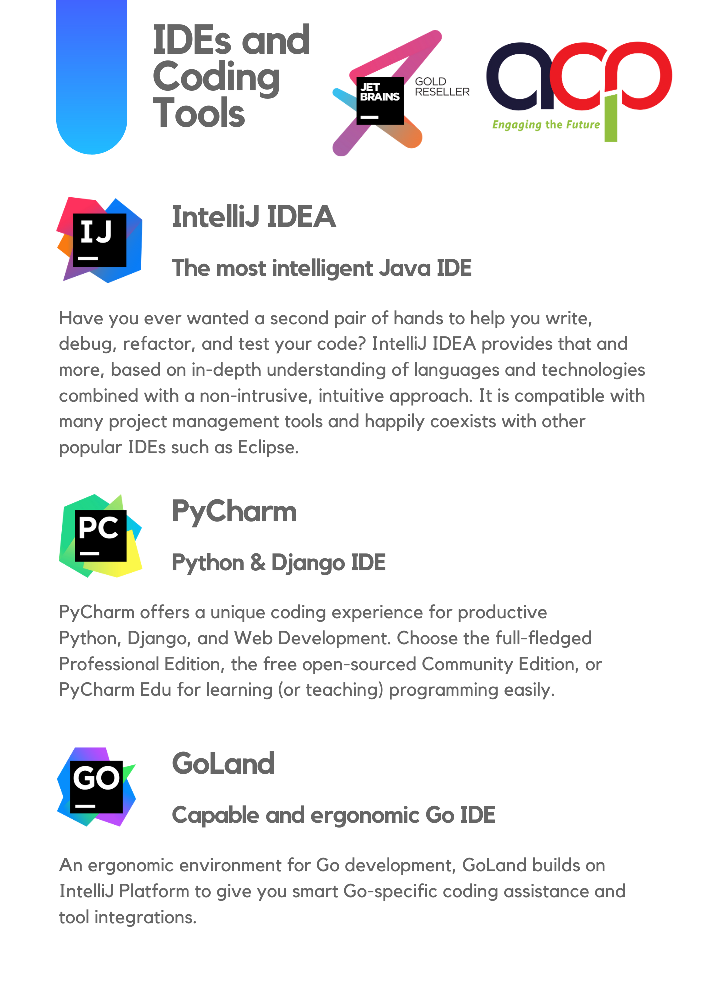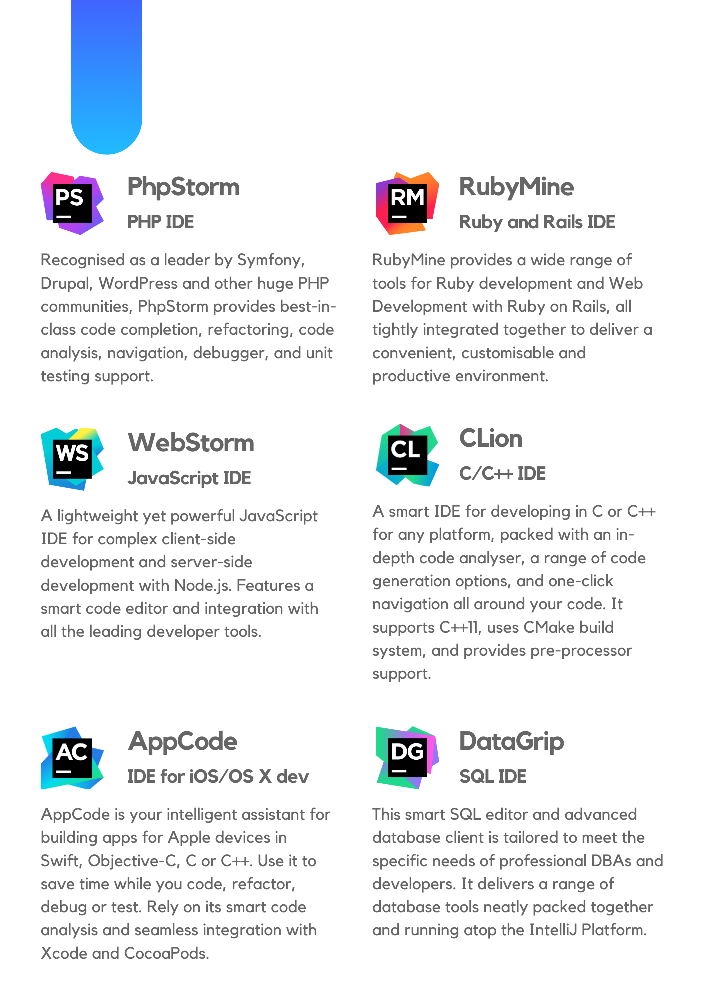 Ever wanted a second pair of hands?
JetBrains is the No. 1 Coding Productivity Tools for Developers and Teams that helps you to take care of quality during all stages of development and spend lesser time on maintenance!
"IntelliJ IDEA is undoubtedly the top-choice IDE for software developers." – Mary Grygleski | IBM
Whichever technologies you use, there's a JetBrains tool to match? Not sure which tool do you need? Take a look below!
Contact us via PM / email to info@acpcomputer.edu.sg for free trial today! ACP is the Gold Reseller for JetBrains in Singapore, Philippines, and Indonesia.
#JetBrains #JavaScript #.NET #Java #C++ #macOS #iOS #Python #Django #PHP #RubyandRails #Android #Go #Kotlin #SQL #IntelliJidea #PyCharm #PhpStorm #RubyMine #WebStorm #CLion #AppCode #DataGrip #GoLand #ReSharper #dotTrace #dotCover #ReSharperC++ #dotMemory #dotPeek #Rider #YouTrack #TeamCity #Upsource #Hub #coding #codingproductivitytool #productivity #developer #team #automation #ACPunited #goldreseller