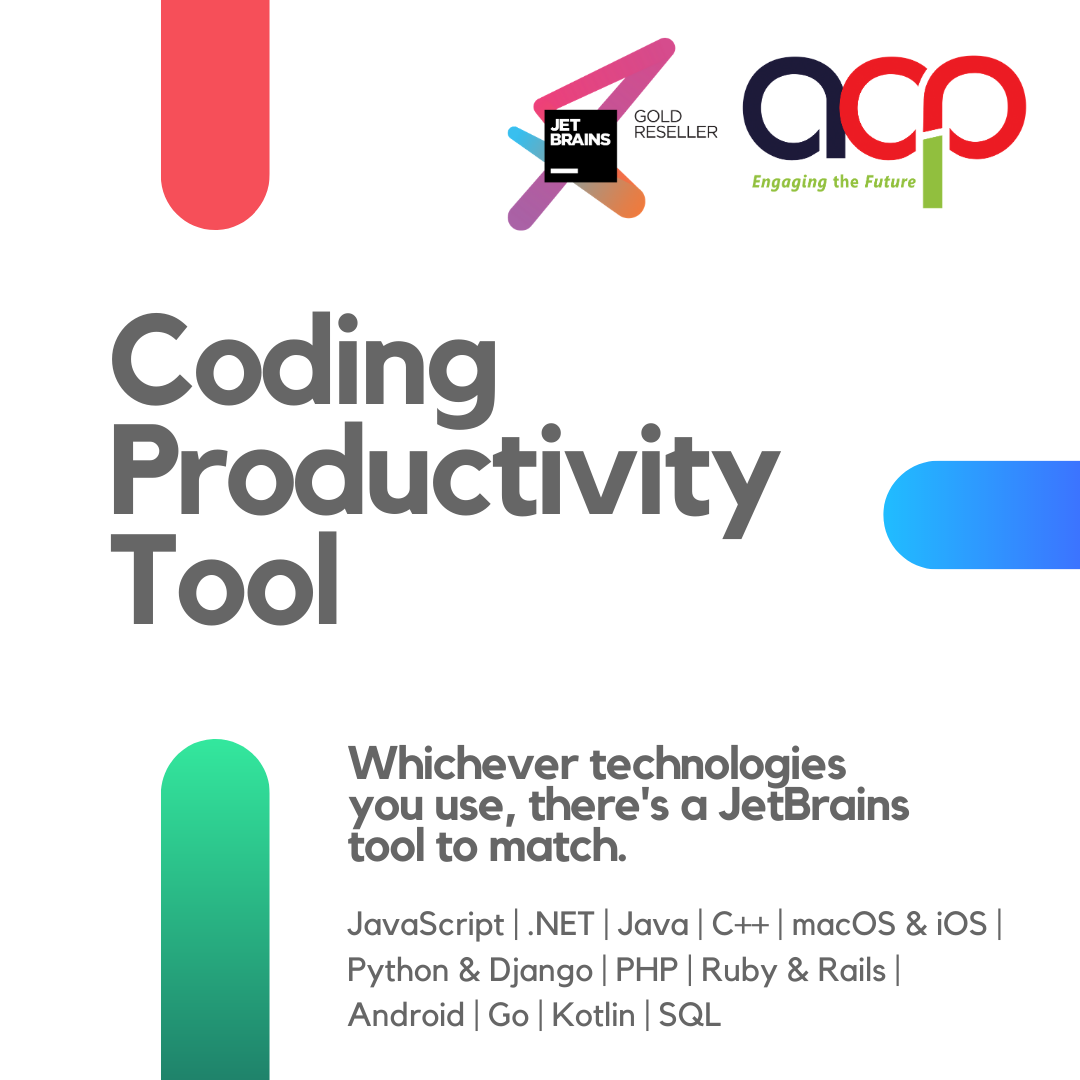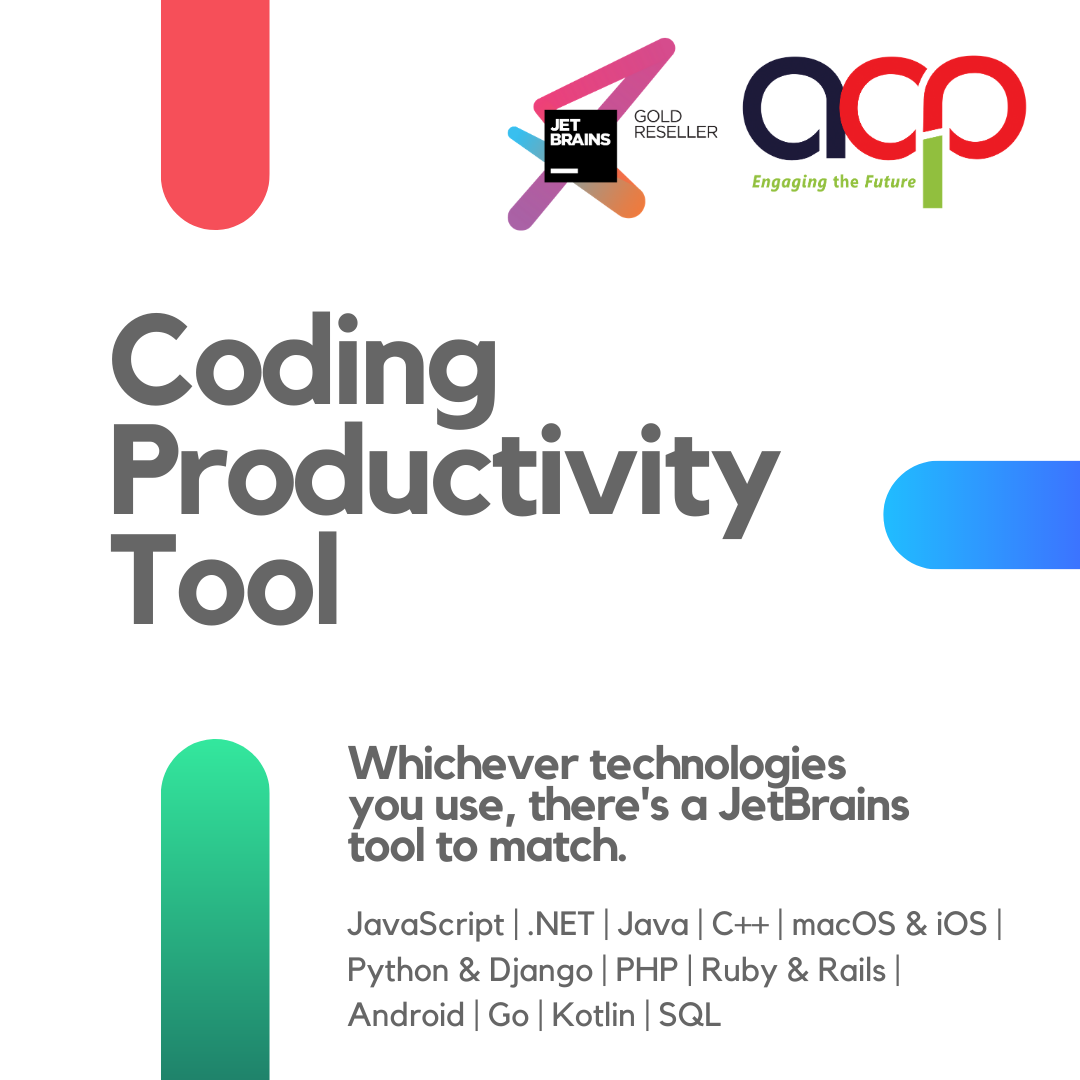 Introducing JetBrains – the no.1 coding productivity tool for developers and teams!
JetBrains tools are lifesavers for you who do coding! With coding comes great maintenance and JetBrains is here to save the day! By automating routine checks and corrections, our tools make it easy for you to take care of quality during all stages of development and spend less time on maintenance tasks!
Contact us via PM / email to info@acpcomputer.edu.sg for free trial today! ACP is the Gold Reseller for JetBrains in Singapore, Philippines, and Indonesia.
#JetBrains #JavaScript #.NET #Java #C++ #macOS #iOS #Python #Django #PHP #RubyandRails #Android #Go #Kotlin #SQL #IntelliJidea #PyCharm #PhpStorm #RubyMine #WebStorm #CLion #AppCode #DataGrip #GoLand #ReSharper #dotTrace #dotCover #ReSharperC++ #dotMemory #dotPeek #Rider #YouTrack #TeamCity #Upsource #Hub #coding #codingproductivitytool #productivity #developer #team #automation #ACPunited #goldreseller